As If Being 12 3/4 Isn't Bad Enough, My Mother Is Running for President! (Hardcover)
You have found our old website- this site no longer works! Please go to www.InkwoodNJ.com to shop - Thanks!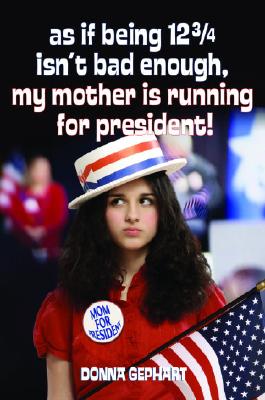 $15.99
Email or call for price.
Description
---
As if being 12 3/4 isn't bad enough, Vanessa Rothrock's mother is running for president and it's ruining her life. Isn't it enough that her enormous feet trip her up all the time, even on stage during the school spelling bee? Isn't it enough that Reginald Trumball, love of Vanessa's pathetic life, read her personal and private list of deficiencies to some boy she doesn't even know? And that the Boob Fairy hasn't visited her even once?! Doesn't Mom realize that Vanessa needs her more than the rest of the country? More importantly, doesn't she realize that she may be in grave danger? Vanessa's receiving threatening notes at school–notes that imply some psycho has it out for her mother at the Democratic National Convention. Vanessa might be the only person who can save her. But does she have the courage to do what that requires?
About the Author
---
"As If Being 12 3⁄4" . . . is Donna Gephart's first novel. She lives with her family in Jupiter, Florida, where she's already at work on her second.