Death by Toilet Paper (Prebound)
You have found our old website- this site no longer works! Please go to www.InkwoodNJ.com to shop - Thanks!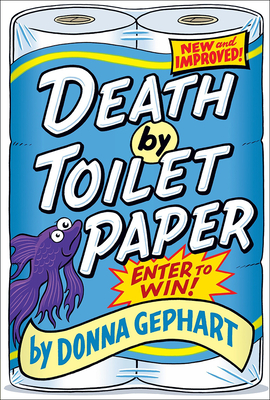 Description
---
Fans of "How to Survive Middle School" will welcome the adventures of a contest-crazed seventh grader who uses his wits and way with words in hopes of winning a big cash prize to help his family avoid eviction.
""
Benjamin is about to lose a whole lot more than good toilet paper. But even with his flair for clever slogans, will he be able to win a cash prize large enough to keep a promise he made to his dad before he died?
"Praise for Death by Toilet Paper"
"Gephart's generous view of humanity's basic goodness shines through, and she leavens her characters' difficult situation with plenty of humor. . . Readers can't help but enjoy this heartening book about hanging in there."--"Kirkus Reviews"
"Ben is a character kids will root for, and he's surrounded by family and friends who help him see things will be okay, a message that may comfort readers facing similar circumstances."--"Publisher's Weekly
"Gephart, author of"How to Survive Middle""School"(BCCB 6/10), again shows a deft hand at rendering difficult situations with empathy, adding just the right amount of realistic humor to relieve but not trivial- ize. . . Despite its title and cover art, this is not a romp, but it would make a fine classroom readaloud."--The Bulletin"
"From the Hardcover edition.
About the Author
---
As a child Donna Gephart entered every contest she could find and won everything from savings bonds for college to a check for $1.98 to tickets to a local amusement park. She lives in Florida.