Serafina and the Black Cloak (Prebound)
You have found our old website- this site no longer works! Please go to www.InkwoodNJ.com to shop - Thanks!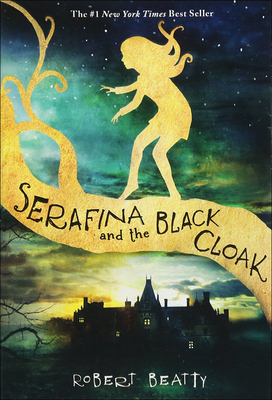 Description
---
"Never go into the deep parts of the forest, for there are many dangers there, and they will ensnare your soul."
Serafina has never had a reason to disobey her pa and venture beyond the grounds of Biltmore Estate.There's plenty to explore in her grand home, although she must take care to never be seen. None of the rich folk upstairs know that Serafina exists; she and her pa, the estate's maintenance man, have secretly lived in the basement for as long as Serafina can remember.
But when children at the estate start disappearing, only Serafina knows who the culprit is: a terrifying man in a black cloak who stalks Biltmore's corridors at night. Following her own harrowing escape, Serafina risks everything by joining forces with Braeden Vanderbilt, the young nephew of Biltmore's owners. Braeden and Serafina must uncover the Man in the Black Cloak's true identity before all of the children vanish one by one.
Serafina's hunt leads her into the very forest that she has been taught to fear. There she discovers a forgotten legacy of magic, one that is bound to her own identity. In order to save the children of Biltmore, Serafina must seek the answers that will unlock the puzzle of her past.
About the Author
---
Robert Beatty lives in the mountains of Asheville, North Carolina, with his wife and three daughters. He writes full-time now, but in his past lives he was one of the pioneers of cloud computing, the founder/CEO of Plex Systems, the co-founder of Beatty Robotics, and the CTO and chairman of "Narrative "magazine.