Crown (Paperback)
You have found our old website- this site no longer works! Please go to www.InkwoodNJ.com to shop - Thanks!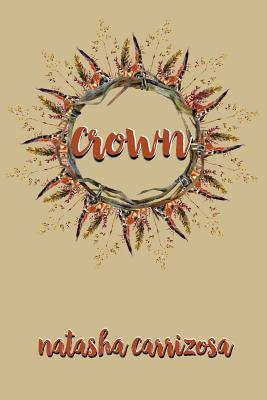 $20.00

Usually Ships in 1-5 Days
Description
---
me: momma. i want dreadlocks. momma: what for? you already got a crown. this book is an offering. a collection of jewels. a crown of thorns. a drop of see/sea water for the thirsty soul. a swallow. salty tears. blue-bird feathers. grounding. sapling. roots (shall find/follow me . . . ) in the beginning was the word. before i wrote any words in this book. i heard my bird. felt her feet perched in my crown. before i knew myself, i knew my momma. my momma said she would/wood never leave me (all the days of my life . . . ) she is the words/spirit in which i write. words are were i most find me. (where do you find yourself?) crown ain't got nothing to do with royalty. no kings and queens. nobody above or below me/us. not for me. crown is different for everybody/tree. crown got everything to do with get down (roots.) crown is always growing up (like trees said.) writing (like pencil-lead.) dreaming (wind/water said.) crown is bird's nest. a seeking. of higher ground. heavy is the head . . .