Les Méchants: N° 4 - l'Attaque Des Miaou-Vivants (Paperback)
You have found our old website- this site no longer works! Please go to www.InkwoodNJ.com to shop - Thanks!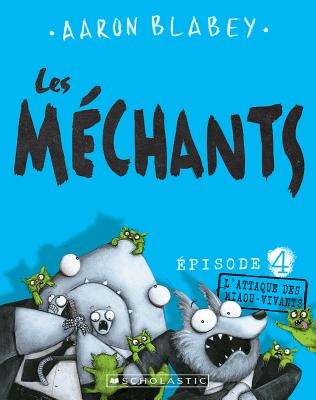 $11.99
Email or call for price.
Other Books in Series
Description
---
See below for English description.
Une horde de chats-zombies menace la ville.La population est mise en garde: si le son de la clochette que les chats-zombies portent au cou retentit, il faut fuir toutes pattes Et si par malheur on ne parvient pas s' chapper, mieux vaut avoir de l'eau sur soi: les chats-zombies en ont peur.
Les m chants-qui-voulaient- tre-les-gentils ont un plan. Mais leur ennemi en a un meilleur. Il semble que ce soit la fin, et cette fois, ce sont les vrais m chants qui gagnent.
Le quatri me tome de la's rie Les m chants est tout aussi d capant que les pr c dents.
It's a zombie kitten apocalypse
Can the Bad Guys save the world from evil Dr. Marmalade's meowing monsters? ? They'll need help from foxy Agent Fox, a swampy secret zombie antidote, and the feistiest, toothiest, hungriest granny around. Get ready to watch the fur fly
Original title: The Bad Guys #4: Attack of the Zittens