Diary of a Wimpy Farmer: Stupid Humans - An Unofficial Minecraft Story: Wimpy Farmer Book 1 (Paperback)
You have found our old website- this site no longer works! Please go to www.InkwoodNJ.com to shop - Thanks!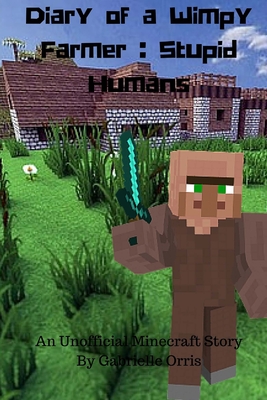 $6.99

Usually Ships in 1-5 Days
Description
---
Billy is just an ordinary Farmer living in his tiny village. Nothing extraordinary has ever happened, and he doesn't believe anything ever will. But when he hears that a visitor is coming to trade, he can't help but be excited. Unfortunately, when the visitor comes, he's not quite what Billy was expecting. It turns out that his visitor is just a stupid human - and a thief Billy decides that there is only one thing he can do. The next time the stupid human comes back, he'll make sure he leaves - and stays gone. But will his traps and plans work? Or will Billy have to find a new way to deal with humans?