Raggedy Ann Stories: Illustrated (Paperback)
You have found our old website- this site no longer works! Please go to www.InkwoodNJ.com to shop - Thanks!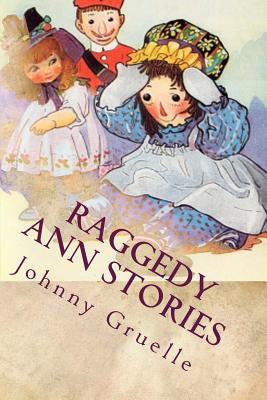 $5.38

Usually Ships in 1-5 Days
Description
---
"Marcella liked to play up in the attic at Grandma's quaint old house, 'way out in the country, for there were so many old forgotten things to find up there. One day when Marcella was up in the attic and had played with the old spinning wheel until she had grown tired of it, she curled up on an old horse-hair sofa to rest. "I wonder what is in that barrel, 'way back in the corner?" she thought, as she jumped from the sofa and climbed over two dusty trunks to the barrel standing back under the eaves." Raggedy Ann is a character created in a series of books he wrote and illustrated for young children. Raggedy Ann is a rag doll with red yarn for hair and has a triangle nose. Johnny Gruelle (1880-1938) was an American artist, political cartoonist, children's book author and illustrator, and even songwriter. He is known as the creator of Raggedy Ann and Raggedy Andy. Johnny Gruelle's delicate illustrations are the perfect companion to the well-loved stories in this American classic.