The Skydiving Beavers: A True Tale (Hardcover)
You have found our old website- this site no longer works! Please go to www.InkwoodNJ.com to shop - Thanks!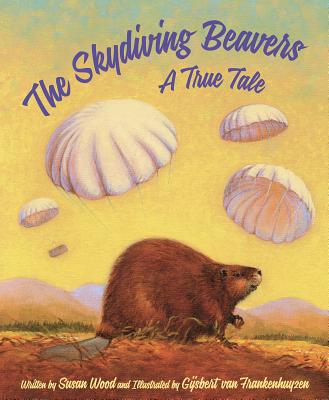 $16.99

Usually Ships in 1-5 Days
Description
---
Just after World War II, the people of McCall, Idaho, found themselves with a problem on their hands. McCall was a lovely resort community in Idaho's backcountry with mountain views, a sparkling lake, and plenty of forests. People rushed to build roads and homes there to enjoy the year-round outdoor activities. It was a beautiful place to live. And not just for humans. For centuries, beavers had made the region their home. But what's good for beavers is not necessarily good for humans, and vice versa. So in a unique conservation effort, in 1948 a team from the Idaho Fish and Game Department decided to relocate the McCall beaver colony. In a daring experiment, the team airdropped seventy-six live beavers to a new location. One beaver, playfully named Geronimo, endured countless practice drops, seeming to enjoy the skydives, and led the way as all the beavers parachuted into their new home. Readers and nature enthusiasts of all ages will enjoy this true story of ingenuity and determination.