P de Penelope (Paperback)
You have found our old website- this site no longer works! Please go to www.InkwoodNJ.com to shop - Thanks!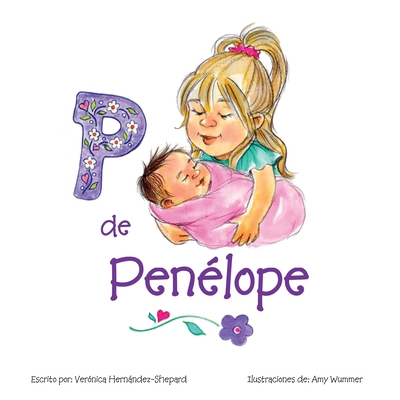 $16.00

Usually Ships in 1-5 Days
Description
---
Convertirse en una hermana mayor es muy emocionante Sof a se tardar un poco en acostumbrarse a la nueva beb , pero ella est lista para darle la bienvenida. Sof a quiere ayudar a nombrar a su hermanita, alimentarla, cambiarle los pa ales y arrullarla para que duerma. Sof a quiere mucho a su nueva hermanita. Un gran libro para ayudarle a presentar un nuevo beb a su familia
Ver nica Hern ndez-Shepard vive en Maryland con su esposo y sus dos hermosas hijas. Graduada de la Universidad Johns Hopkins, ha trabajado en la industria de tecnolog a de la informaci n durante la mayor parte de su carrera. Le fascina la literatura y siempre la pueden encontrar leyendo un buen libro. Ver nica trabaj en la industria de educaci n por varios a os y le encanta trabajar con ni os. Ella tiene una gran pasi n por ense ar a los ni os a trav's de la lectura y a trav's de viajes.